Designing creative communication for your brand through meticulous billboard designs, brochure designs and more.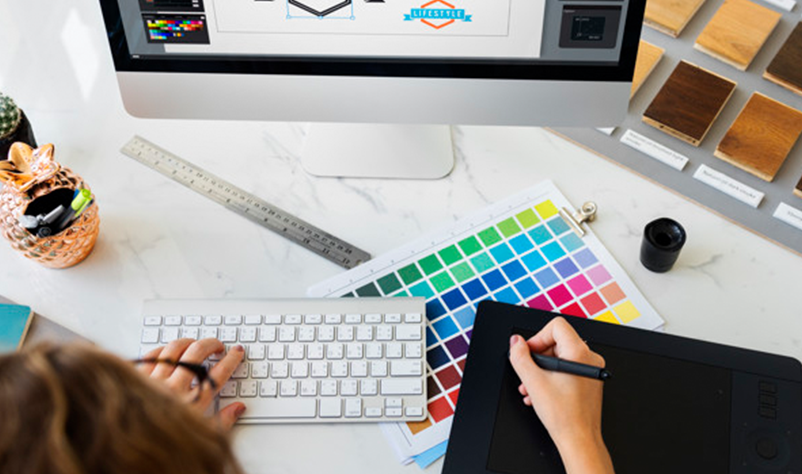 We are a team of graphic designers, artists, thinkers, storytellers, creative minds, all under one roof. That's what makes us one of the top graphic designing companies in Kerala, India. Our out-of-the-box thinking and quality of work have translated into eye-catching presentation designs, infographics, packaging design, newsletters, corporate brochures, billboards, annual reports, and more.
Our passion for creativity and expertise in what we do make our work stand out and ensure that the brand remains ingrained in people's lives. Our meticulous detailing and insightful ideas bring each piece of communication alive, making your audience connect more with your brand.